swimming pool Interior design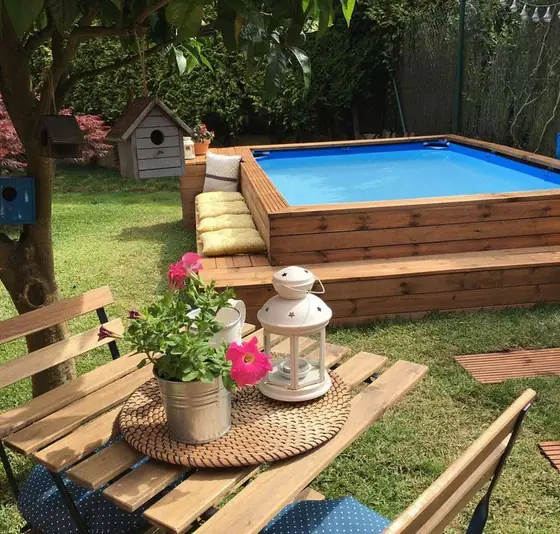 In many homes, there are indoor swimming pools that people can easily enjoy for an hour.
Most of the time, family members like to go out for them and use this as fun and entertainment so that we can spend time and Save money,
you can solve this need by using home pools.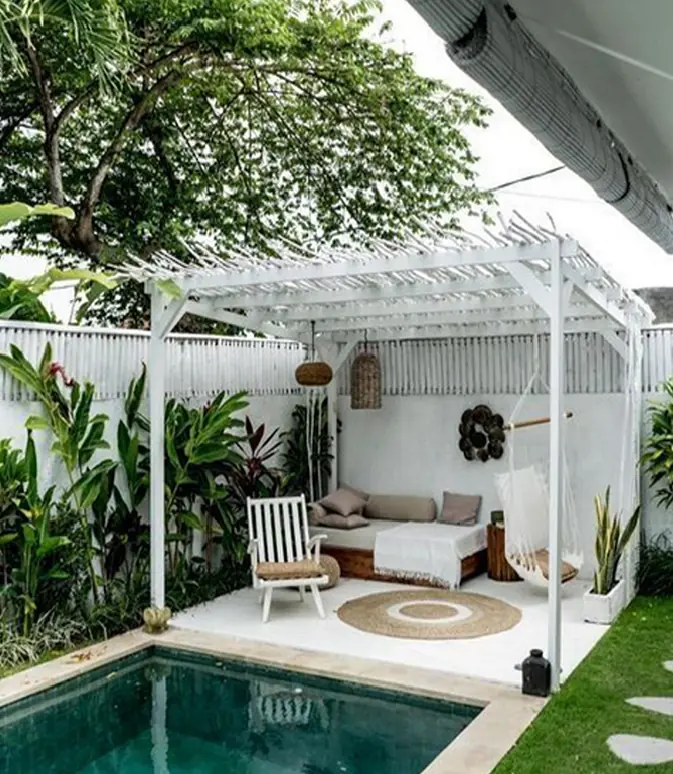 When we compare outdoor pools with indoor pools, we see the advantages of indoor pools,
such as protecting the skin from the harmful rays of the sun, and you can enjoy swimming in warm water on cold nights.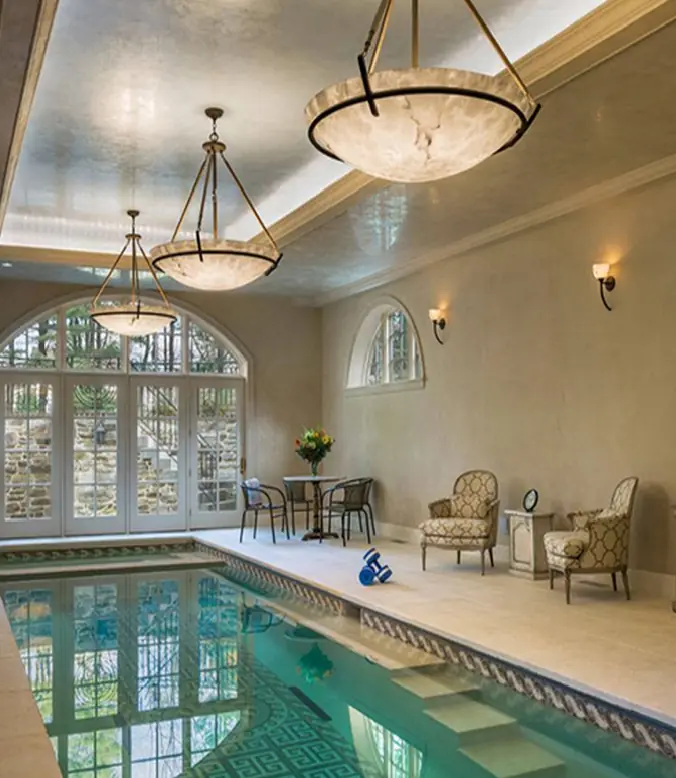 Proper lighting on the walls can make the pool area more beautiful and also help to enlarge the environment.
Lighting is one of the most prominent issues that should be considered in design, and it doesn't matter if it is in the interior or on the facade of the building,
this lighting is different, which can make the design and use of different materials more beautiful.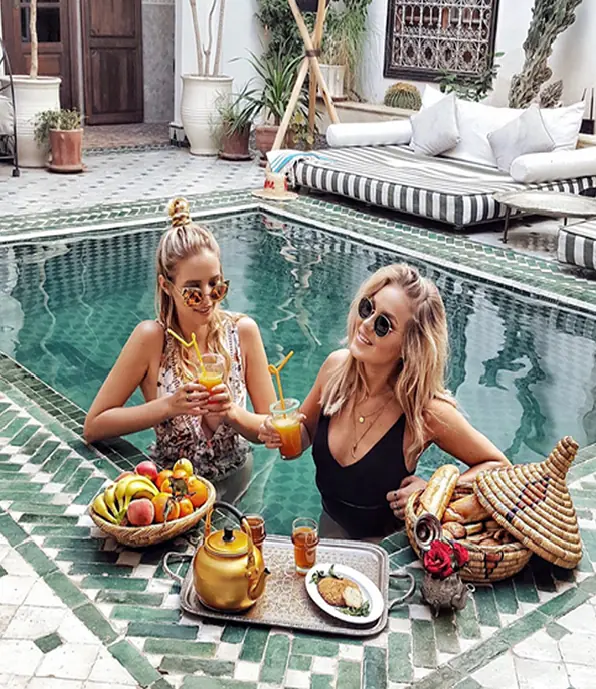 You should be careful in choosing glass windows and doors and choose them from materials that last longer so
that you can take advantage of the view in front of you.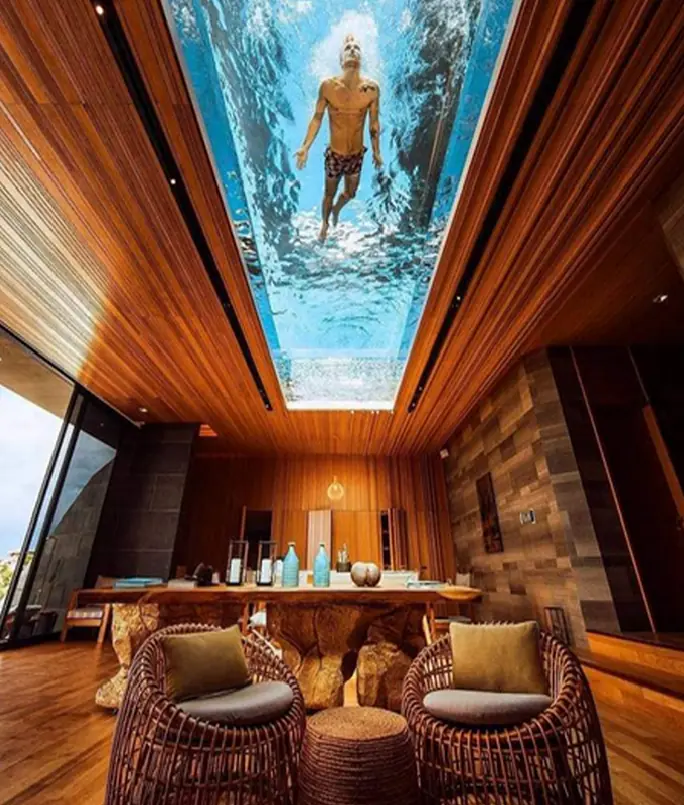 The pool located in the center of the building makes it look clean and tidy around them and is one of the advantages of the indoor pool.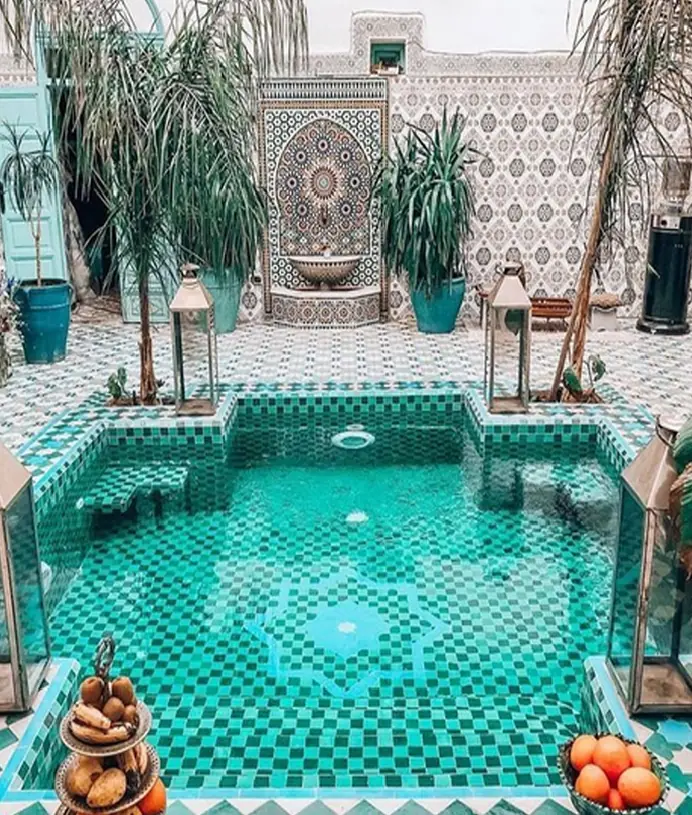 The presence of a swimming pool at home is one of the capabilities that are less believable for people, but its implementation makes them feel energized and happy every time.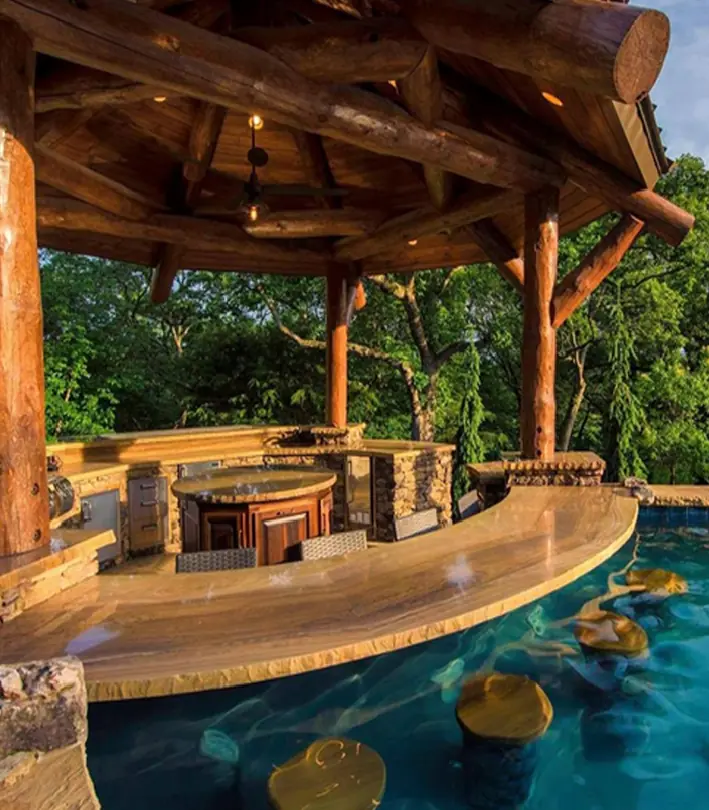 Green plants can create beauty in balance with the pool and make you feel like you are in the sea and in nature.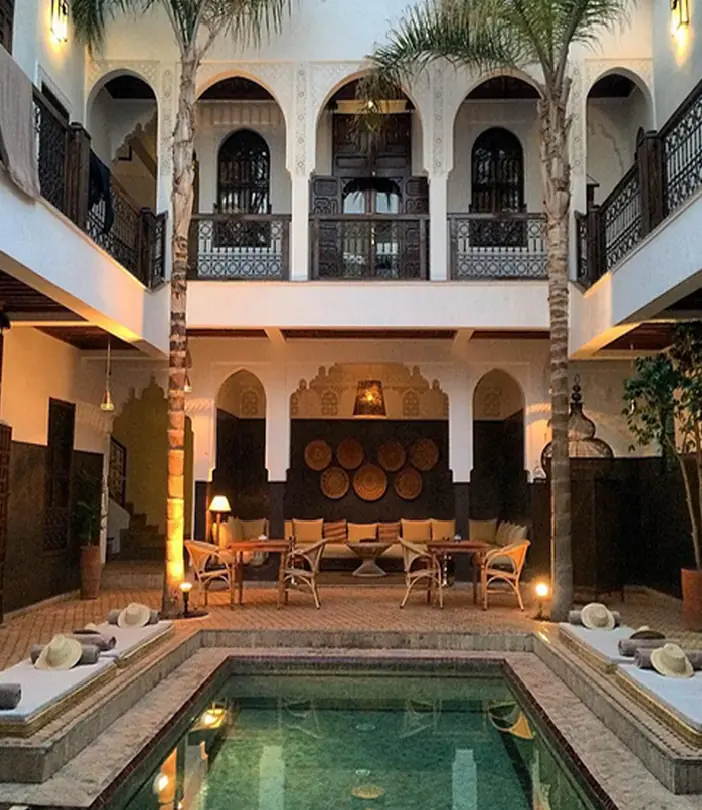 The presence of a jacuzzi or other elements such as a fountain can multiply the beauty of the mining environment and create a unique design.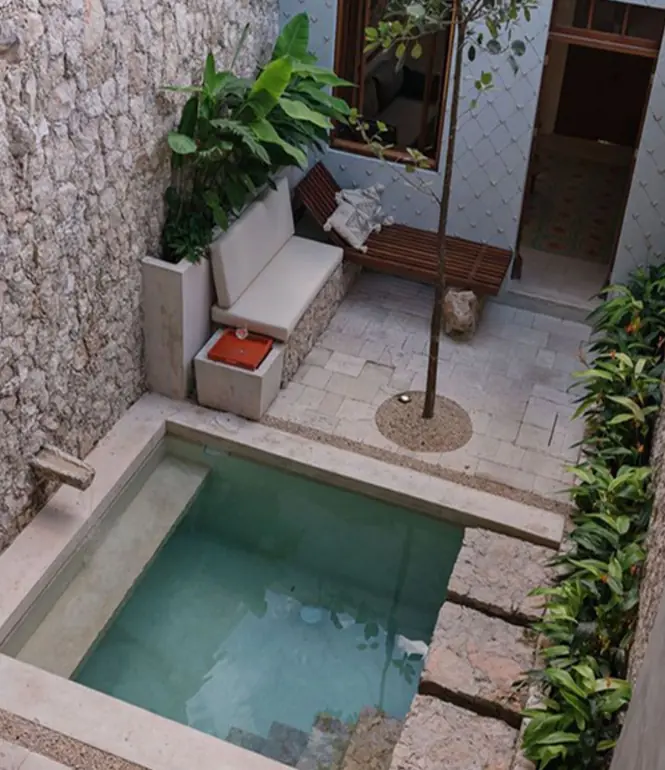 swimming pool Interior design
Home decoration in Turkey , Decor in Istanbul , Interior decorating in Istanbul , Interior style