ideas for decorating a beautiful balcony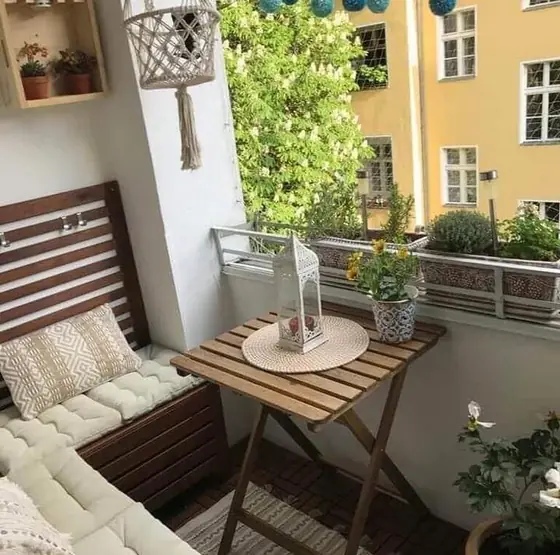 Use of double furniture and affordable flooring
An ordinary balcony may not have attractive flooring. And its flooring should be mosaic or concrete.
You can use decorative tile blocks as flooring to design the decoration of the balcony and beautify it, which are also very easy and convenient to install.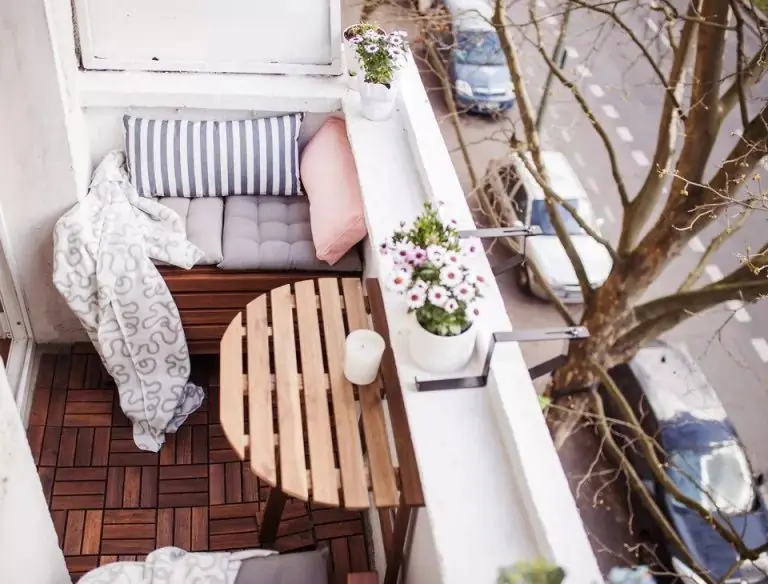 Creating privacy and decorating the balcony with bamboo wood
This is a simple and very affordable idea. The use of bamboo sticks, which in addition to creating privacy in the balcony,
also gives a certain beauty and charm to the space. Here the owner of the balcony first made his balcony facade with cheap bamboo sticks.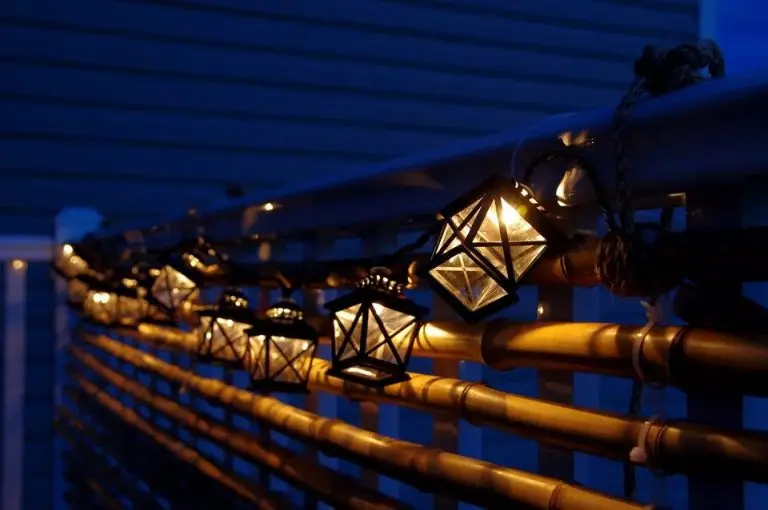 Decorating the balcony as a small urban space
Your balcony is considered an independent and small space of the house, which you give identity to its space and make it functional
by decorating and designing. Here, by adding a half wooden wall to the balcony walls, a space has been created to hang vases, lanterns and lighting, and various hangers.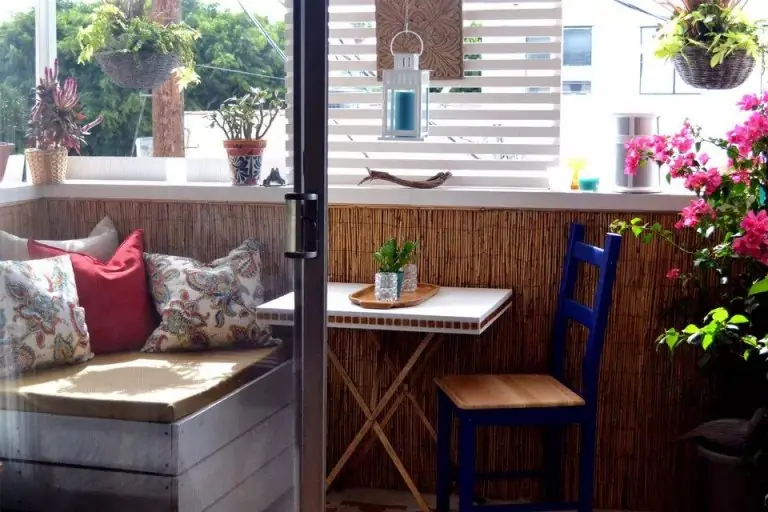 Designing the decoration of the balcony as a dining room
The design of this balcony has been done according to the owner's request, as if the continuation of the interior of the house has been brought outside.
This outer room has been designed as a space for eating and relaxing.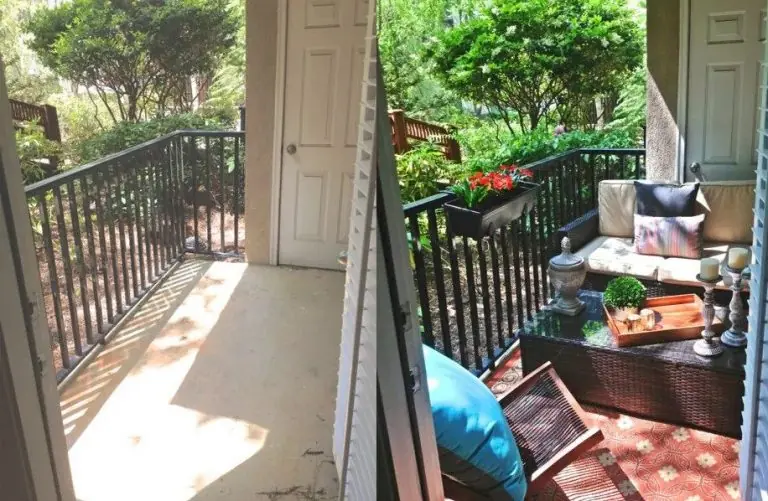 Designing the decoration of the balcony in the style of wooden pallets
In this balcony, the wood element plays the first role in the decoration of the balcony. A beautiful and affordable decoration made of wooden boards and pallets.
The combination of wood and the green color of plants always gives us a pleasant feeling of being in nature.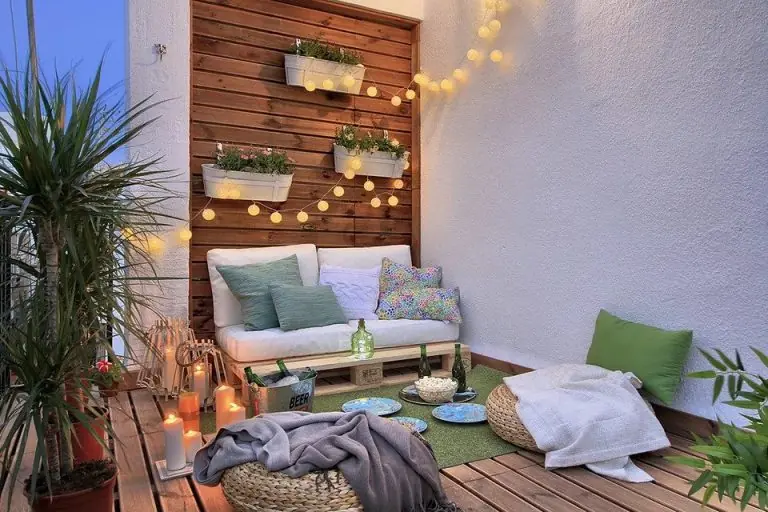 Creating complete privacy is a special kind of balcony decoration
Balcony privacy is important and even necessary for many people. But this does not prevent you from having your practical, ideal and beautiful balcony.
Choose an attractive curtain wall for your balcony, which will allow enough light in addition to privacy.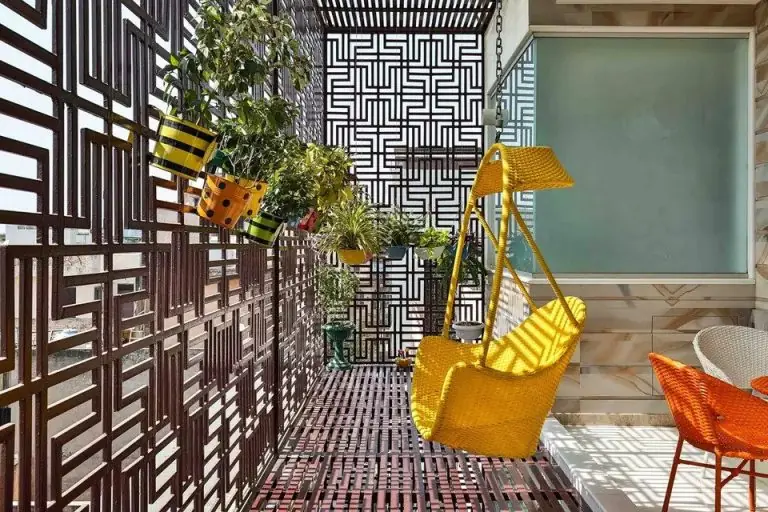 Very small balcony decoration design
If your balcony is too small, like the balcony in this picture.
And it doesn't have enough space to accommodate furniture and tables, you can attach a shelf to the balcony railing as shown in the picture.
By doing this, you create a suitable place to put your food and drinks.
And you can easily eat your dinner and lunch in the open air of the balcony.
And make the most of this very practical handmade table.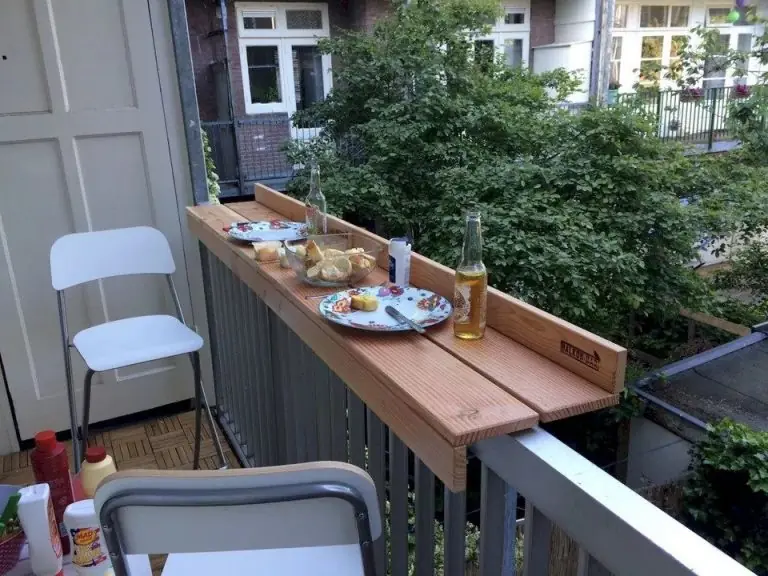 Balcony decoration design with shade for sunny days
If you, like the owner of this balcony, want to spend most of your time in the balcony, and enjoy the clean air and the beautiful view outside,
then it is better to think about sunny weather and sunlight. And to curb it, consider a shade for your balcony.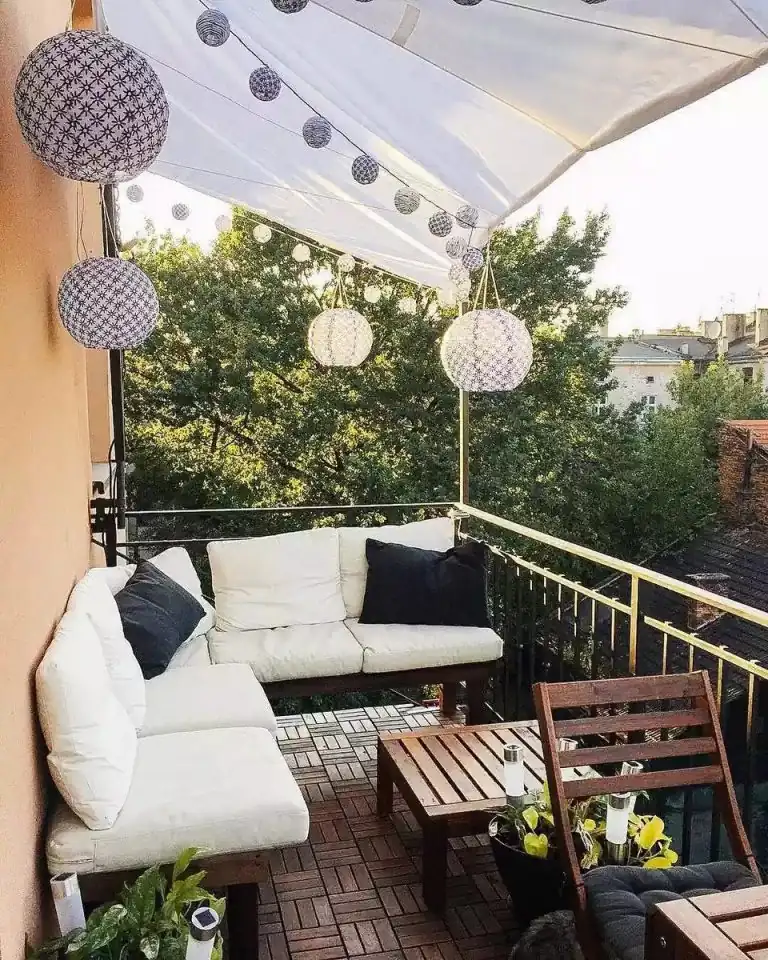 A beautiful balcony design as a small urban forest
One of the best balcony decorating ideas that everyone will enjoy is turning the balcony into a small urban forest. In this picture,
you can see a beautiful and open green space covered with all kinds of seasonal flowers.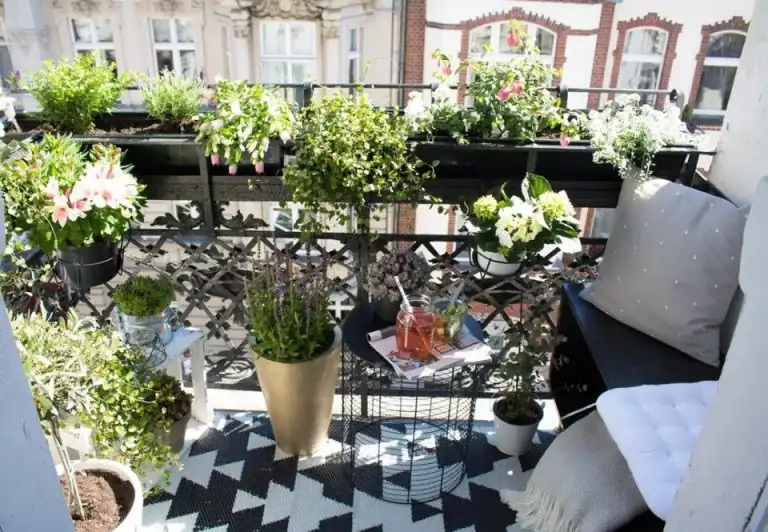 Balcony design for your lovely pet
If you have a lovely dog ​​or a fluffy cat or any other pet, but you live in an apartment and are looking for a safe and cozy place for them,
your balcony is one of the best options. The balcony can easily become a paradise for your pet.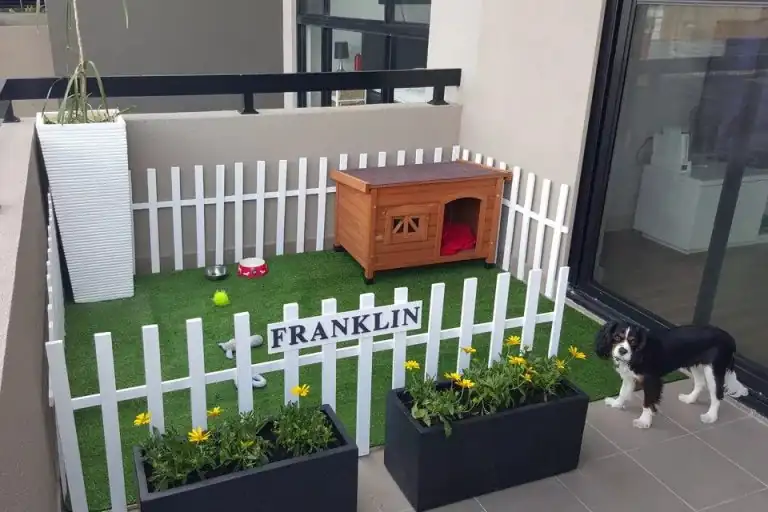 ideas for decorating a beautiful balcony
Home decoration in Turkey , Decor in Istanbul , Interior decorating in Istanbul , Interior style