modern office furniture for company
The choice of office furniture for the modern space of companies, besides providing maximum comfort and ergonomics in the work environment, should also be in accordance with the modern decoration. This issue not only contributes to the beauty of the space and work environment, but also affects office productivity and affects prospective employees; Therefore, before entering the store to buy office furniture, it is better to consider some important points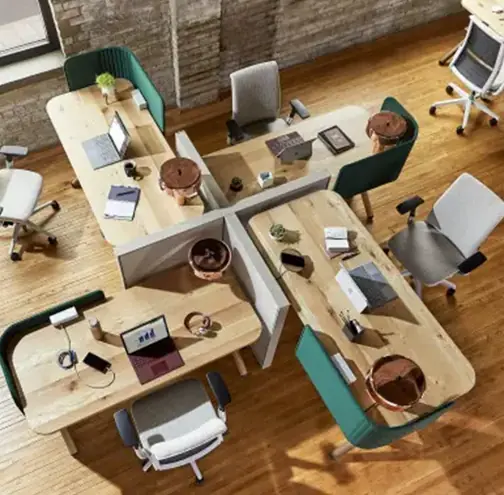 In general, the workplace should be decorated with suitable office furniture; But before buying, keep the following in mind:
.Price and payment
.Work space dimensions
.Employee needs
.Material and ergonomics
.Purchase method (store or website)
1.Specify your budget for buying office furniture
Setting the start-up fee is very important because it is a significant investment. Before buying any type of office furniture, consider the cost. How much money will you pay for a particular table or chair? How many tables and chairs do you want? Setting a budget helps you know exactly what you're looking for (brand, quality) before you buy. To check the price range, you can refer to the websites selling office furniture and check the terms of purchase from them.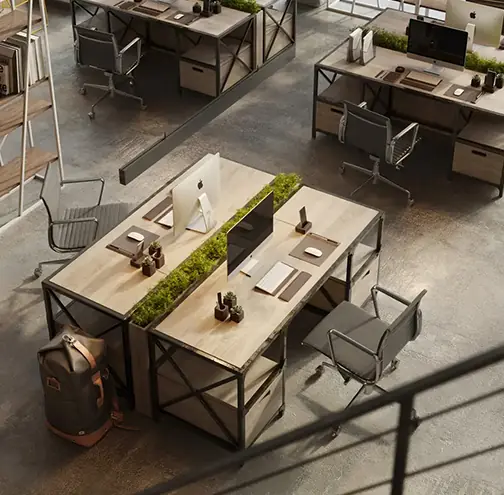 2.Examine your environmental and human needs
Generally, employees work in a sitting position, so it is necessary to provide comfortable chairs and tables for them. Ergonomic chairs help to keep the body in an ideal position and provide maximum support to the user. Consider among the style of your interior decoration. Are you looking for a modern open space or do you want to use office partitions? However, try to discover your environmental needs and see how you can increase the productivity of your employees.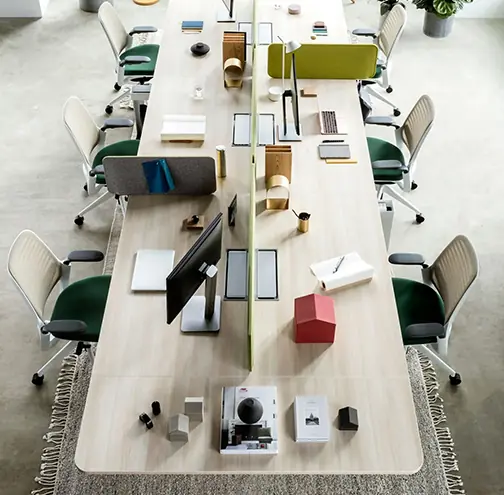 3.Measure the dimensions of the workspace
Furniture in the workspace should not block the workspace, so consider each of the measurements and plan accordingly. It makes sense to buy furniture that fits your office space. First, measure the dimensions of the work environment and check which office furniture is suitable for which space. From the staff room to the conference room, choose your furniture so that the space is easy for people to move around. Arranging furniture in a certain way can also give you more space. Consider also the placement of filing cabinets and space for document storage.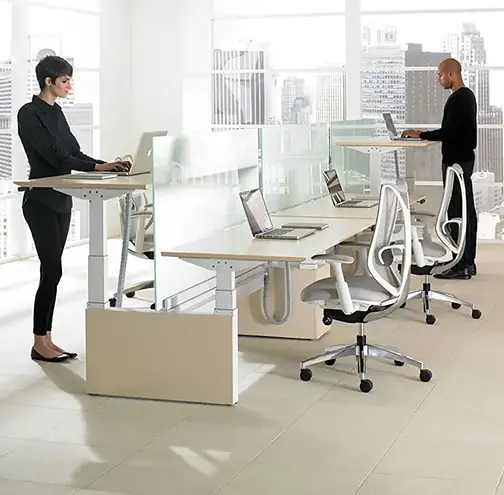 4.Aesthetic value and brand identity
Buy the type of office furniture that can help to beautify your office. Good workplace design reduces stress and increases productivity. For this, having a little background in color psychology is a good advantage. For example, if you want your office to have a creative and energetic atmosphere, use orange. If you want to reflect wisdom and calmness, use blue. However, be careful when choosing too many different colors. Also, don't choose furniture just because you like its color or design. You should choose one that matches the brand or personality of your office space. Your office furniture should go beyond the value of beauty and comfort it offers. It should also reflect your company's identity and culture.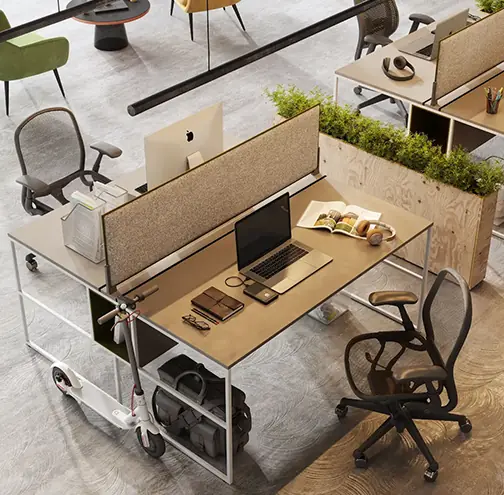 5.Consider the quality of office furniture materials
Look for quality office furniture, for example, natural wood and leather upholstery can be the best possible choice. Trees such as mahogany and oak are hardwoods. It is the best material for making furniture because of its high quality and durability. Pine and cedar are also considered among other quality softwoods, but hardwood furniture is more expensive than softwood furniture. If you want cheaper furniture, you can go for lower quality MDF and wood. Some tables are made of several different materials, including wood, glass or metal. Anyway, the use of quality material can give credibility and beauty to your work space and is also known as a long-term investment. Choosing the right material has a direct relationship with the amount of money paid for it, the higher the quality of construction and material, the more you have to pay. Investing in quality office furniture also reduces the likelihood of physical problems for employees.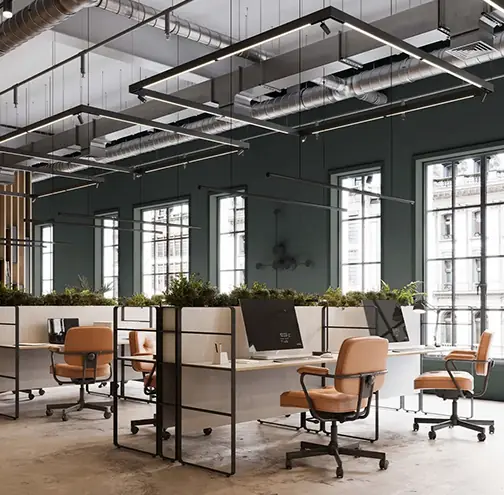 conclusions
Find office furniture that meets your standards. Use all the things mentioned above to buy the best products. Also, at the time of purchase, make sure the credit of the store you are shopping at, does the store have a valid warranty? Does it have a product return service? Try to find convincing answers to all the questions you have. You can almost find a variety of furniture, some of which will meet your exact needs. Just check the practical details like room size, table size, number of people.
modern office furniture for company