Beauty salon interior design
beauty salons is one of the places where the beauty and attractiveness of its interior decoration is more than any other space.
The interior decoration of the beauty salon consists of two different and separate parts:
the first part is the management part, and services related to appointment booking and accounting services are performed in this part.
The second part also includes beauty and cosmetic services.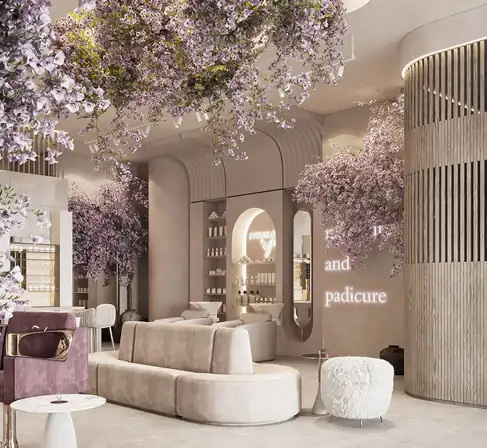 choosing the interior decoration style of the beauty salon like :
minimalist  ,art deco style ,  classic style , modern style , boho chic , rustic , industrial style …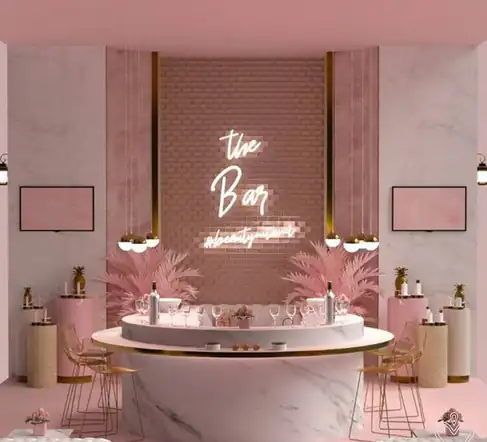 The importance of lighting in the beauty salon
Make sure that your space should be so bright that customers and even you can feel calm and comfortable in it.
For different rooms ,you can use lights with specific harmony to make your salon more attractive.
also Make sure that you try to use all the natural light of the salon for the lighting of your beautiful salon,
and also have a combination of white and yellow light in your salon because it shows the skin color better.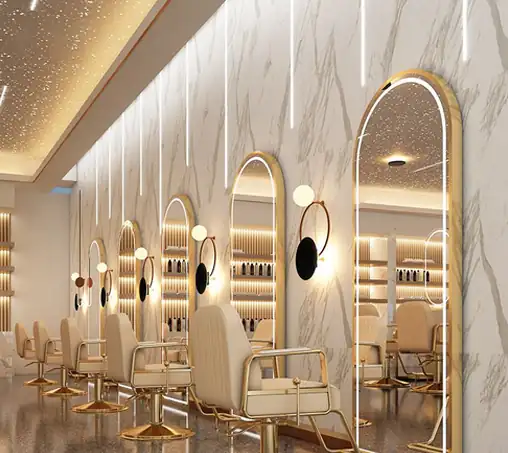 The effect of color in the design of beauty salon decoration
In most cases, a combination of 2 contrasting colors is used for beauty salons.
The choice of color largely depends on the style of decoration, but bright colors such as white and gray with
decorations of pink, purple, red and other happy colors can be a great option.
To make the hall more beautiful, it is better to use bright colors as the dominant color and use other colors in furniture and other decorative equipment.
By choosing these colors, we will have a bigger, brighter, cleaner and more organized environment.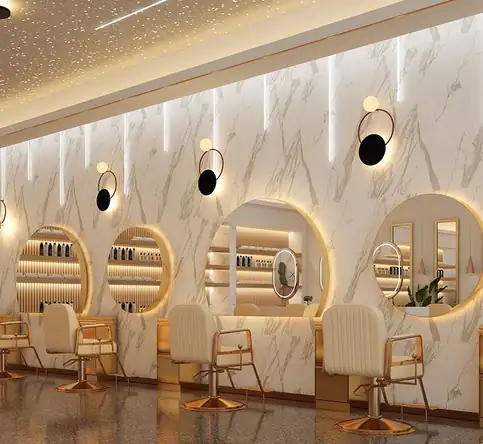 Tools and Equipment
A beauty salon usually consists of different parts of massage, pedicure, manicure, make-up, etc.
and the tools and equipment, including special chairs and short or long mirrors, must be chosen correctly .
Also, the management desk and waiting chairs should be chosen comfortably and soft so that they can add beauty to the environment in addition to comfort.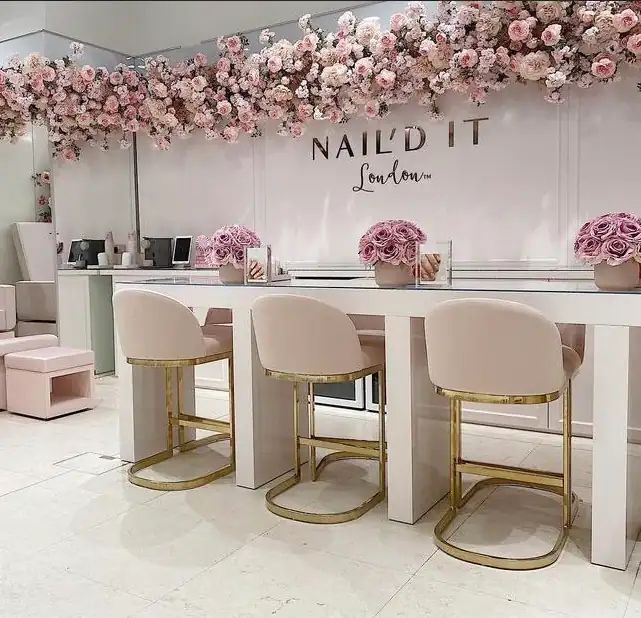 salon decorations
Decorations are another part of the interior design of the beauty salon that must be carefully selected.
Fountain, green wall are the most important elements used in beauty salons in recent years.
Also, big and small boxes, beautiful vases and different labels with topics related to the beauty salon are suitable options for a professional design.