Bathroom Design Trends 2023
Get to know bathroom design trends for 2023 and see how you can add them to your home or get inspired for your next home renovation.
Here's a breakdown of the latest trends according to design industry experts.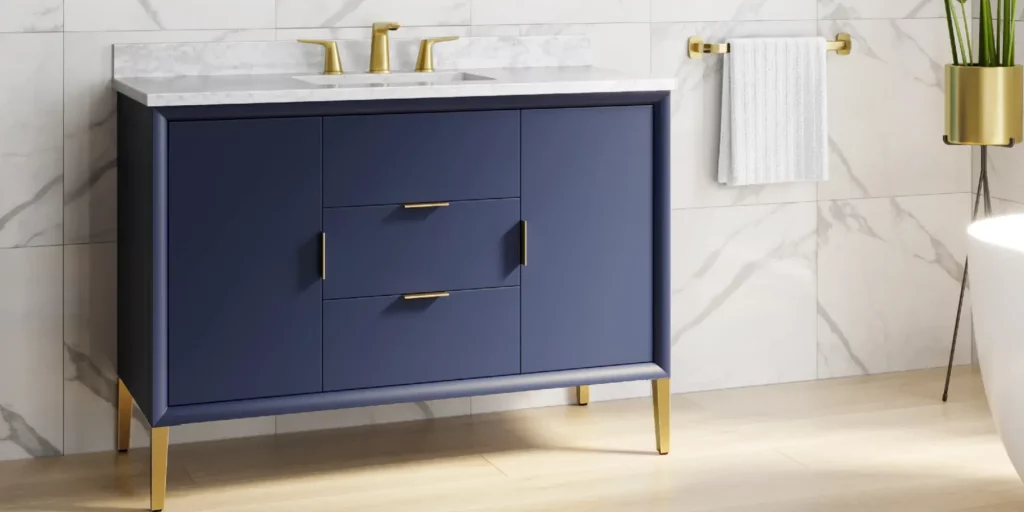 Design With The 2023 Pantone Colour Of The Year
Classic blue represents a "brings a sense of peace and tranquillity to the human spirit".
It makes perfect sense that a colour with that meaning behind it would be chosen for a place of rest and tranquility—the bathroom.
Depending on your style and taste, Classic Blue can be used in a variety of ways.
For example, a popular way to include colour in the bathroom is through tiles, either for the flooring or in the shower.
You can also include a Classic Blue bathroom vanity if you want a pop of colour against flat neutrals that can use a bit of edge.
If you're feeling extra daring, you can even paint an entire bathroom Classic Blue!
But we know that not everyone can commit to a paint job in a bold colour.
If you want to incorporate the 2023 Colour Of The Year in smaller steps, you can try adding towels, flowers and paintings.
Design With The Hottest Faucet Finish in 2023: Matte Black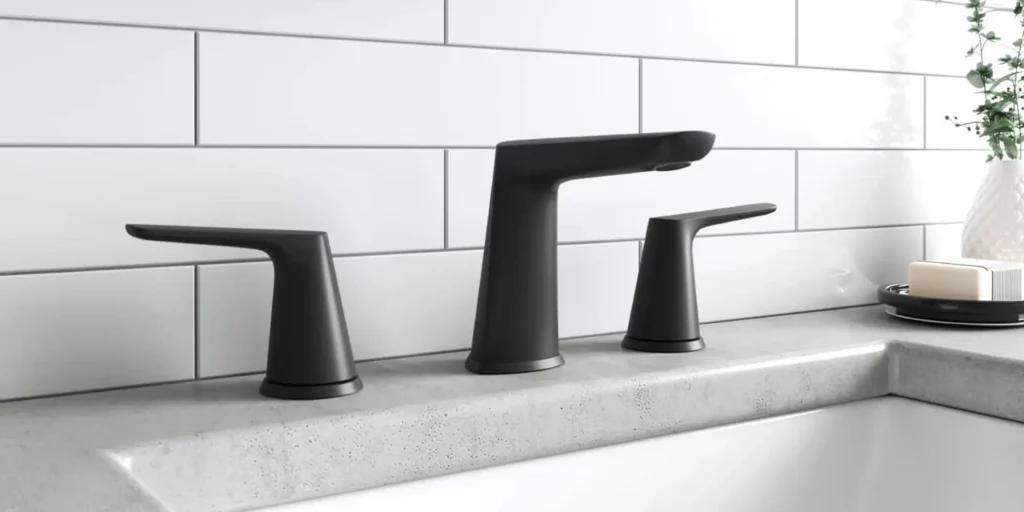 The bathroom is a great place to experiment with matte black finishes. You can change your current faucet, showerhead, handheld showerhead,
handles, pulls and lighting to this popular finish and see your bathroom transform from ordinary to extraordinarily modern.
Matte black finishes have been perfected to meet the needs of bathroom users, so you don't need to worry about the finishes wearing off.
Many luxury and mid-range brands are adding even more matte black faucets and accessories to their lineup, giving you a large selection to choose from in 2023.
Design Au Naturel and Eco-Friendly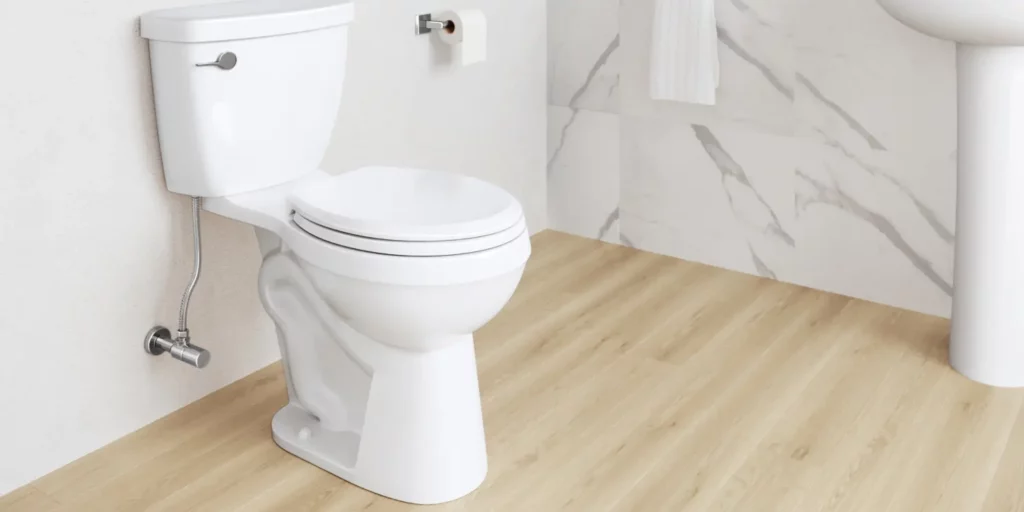 Let your mind be free in the serenity of greenery in the bathroom. Between the hardness of bathroom finishes and materials, it's a much-welcomed idea to have plants and foliage in the bathroom.
Bathroom plants are great to freshen the air, add some softness and of course, colour.
The new year also brings focus to creating an eco-friendly bathroom by changing out inefficient faucets and plumbing fixtures. Here are some bathroom features to think about:
Change out your toilet to a low-flow model
Install a low-flow showerhead that works on magnetized poles, like ones from American Standard
Get a motion-activated faucet so there's less water wasted between washing your hands and brushing your teeth
Choose quartz countertops as opposed to other materials. Quartz impacts the environment significantly less than other materials
Design In Plain Sight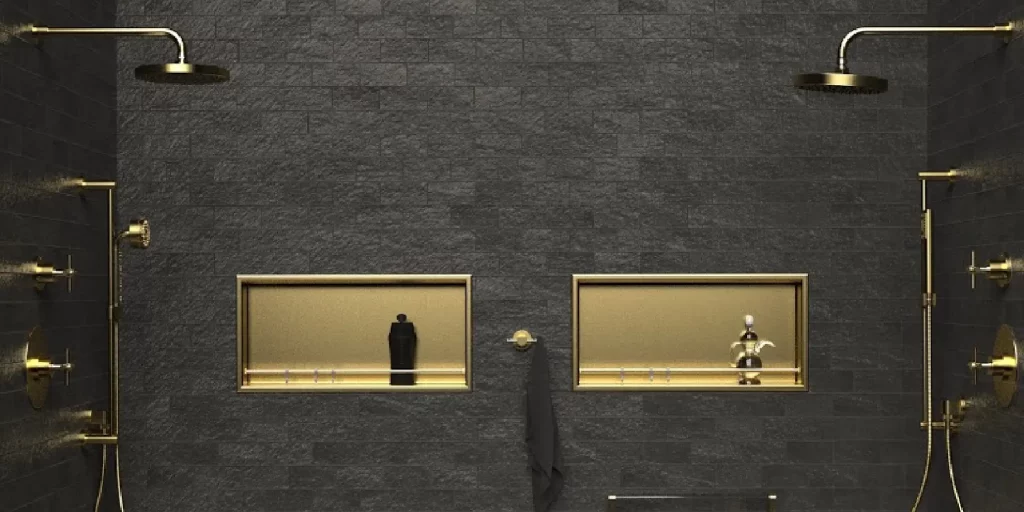 Here's what's funny about bathrooms—there are certain things we want to show off about them, like beautiful tile work in the shower or a gorgeous clawfoot bathtub.
But there are other things we don't necessarily love to look at…like plumbing and drains.
But what if they were designed to be extra pleasing to the eye? That's what 2023 is all about.
Exposed plumbing is a rising trend.
Bathroom brands are now creating industrial-inspired pipe systems that are meant to be shown off in an array of beautiful finishes.
You don't have to hide away complicated pipe systems behind drywall anymore!
As for drains, bathroom brands and designers have found a clever way to hide them in plain sight.
Many shower drains can now be designed to look as though they are part of the shower tile or shower floor.
The result is a sleek look that doesn't distract!
You can even go as far as a wall-hung toilet to remove the bulk and clutter of a toilet septic tank.
Brands like TOTO are trailblazing this 2023 toilet trend.
It's also great for smaller spaces where a tank can take up precious square footage
Design With Colours, Wallpaper and Fun!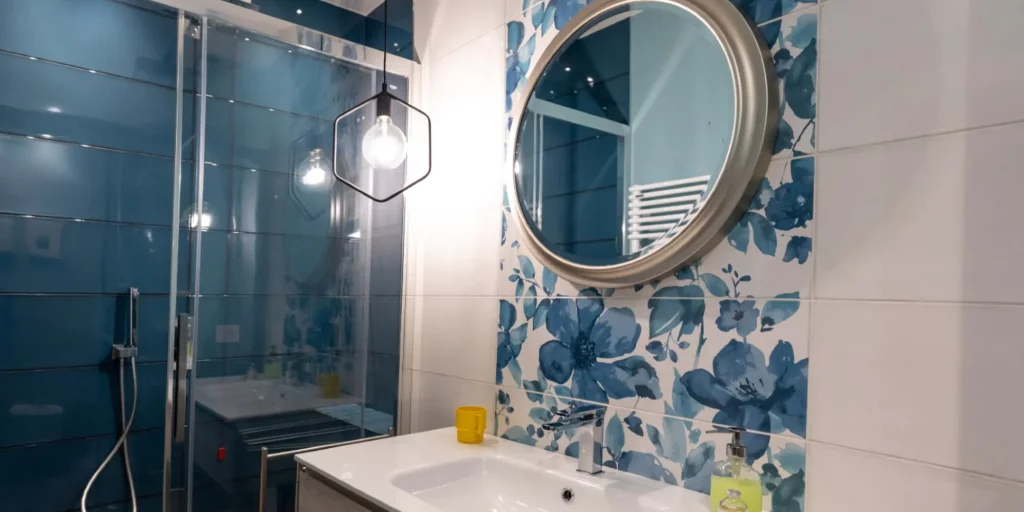 Step outside your comfort zone in the colours and designs you choose for your bathroom. Break out of traditional neutrals in the bathroom and
experiment with pops of colour in textiles, accents of paint colour and even wallpaper.
Yes, wallpaper…But don't think it's the same type of wallpaper from your grandparents' homes.
Wallpapers come in so many varieties these days. You can choose anything from gentle geometric patterns to bold prints and textures.
But a great alternative to wallpaper is a nice tile. Tiles also come in a variety of shapes, sizes and colours for any project. The options are endless.
Design Your Bathroom With A Kitchen and Bath Classics or Wolseley Studio Consultant
A design consultant at one of our Kitchen and Bath Classics or Wolseley Studio showrooms can help you decide what bathroom design trends will meet your needs for 2023 and beyond.
Take the ideas from this blog and explore more to create the best bathroom for your home.
Bathroom Design Trends 2023
Home decoration in Turkey , Decor in Istanbul , Interior decorating in Istanbul , Interior style