Best restaurant designer in Istanbul

1. Rice Home
The interior design of the attractive home rice restaurant located in Guangzhou, China, has an informal atmosphere and dynamic decorations at the same time.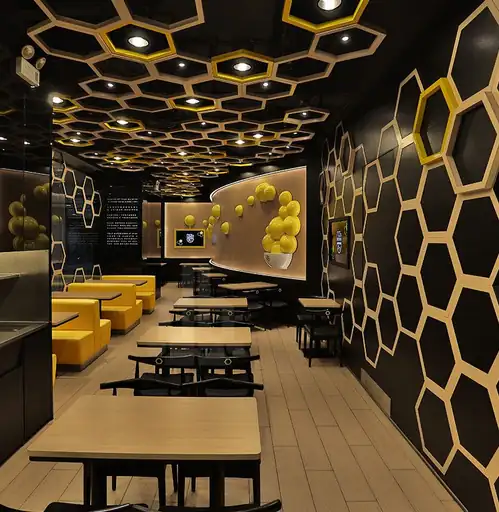 2. Ikibana
In the attractive Ikibana restaurant, you can see a combination of Japanese and Brazilian elements, which can be seen both in the food menu and the interior design and decoration of the space. The roof design was created as a perfect compromise between both cultures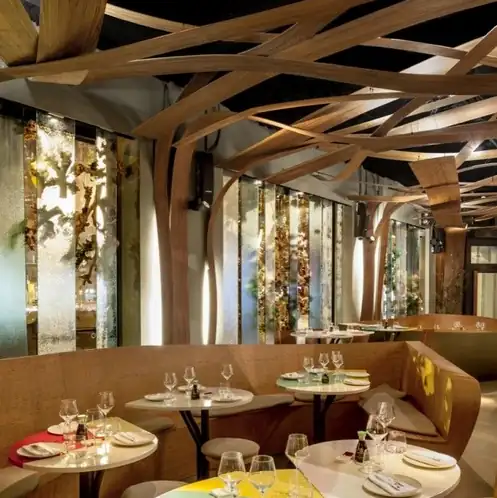 3. Innuendo
Yenindo is located in New York, and the most distinctive feature of its interior design is its roof, which. The structure of this roof is like a 3D cloud, which is made of wood, which has a geometric pattern. The LED lights, integrated seamlessly with the interior design of the space, highlight the geometry of the ceiling.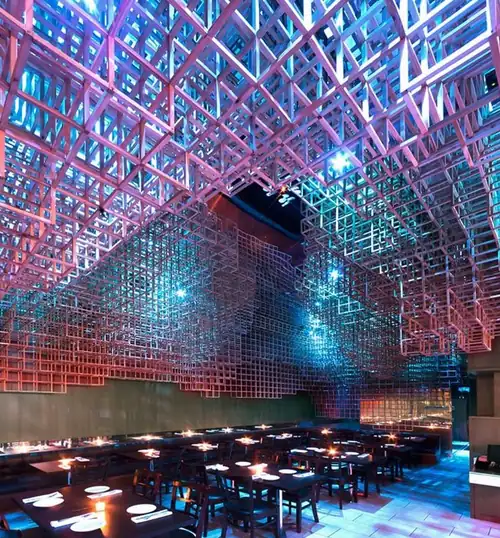 4.Alchemist Copenhagen
Alchemist serves a one-of-a-kind gastronomic experience, but the restaurant's interiors is a feast for the eyes as well. it s a luxurious landmark in Denmark's capital city and one of the most celebrated restaurants in the world.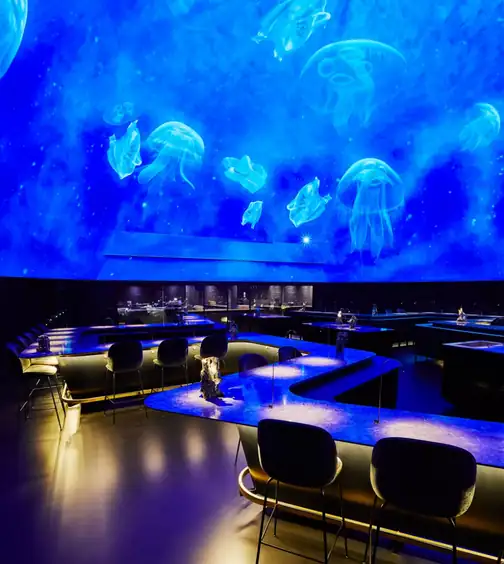 5. Alain Ducasse au Plaza Athénée
Located in paris The dining room is a gem- designed by Patrick Jouin and Sanjit Manku – where all is softness of curves, materials and contents.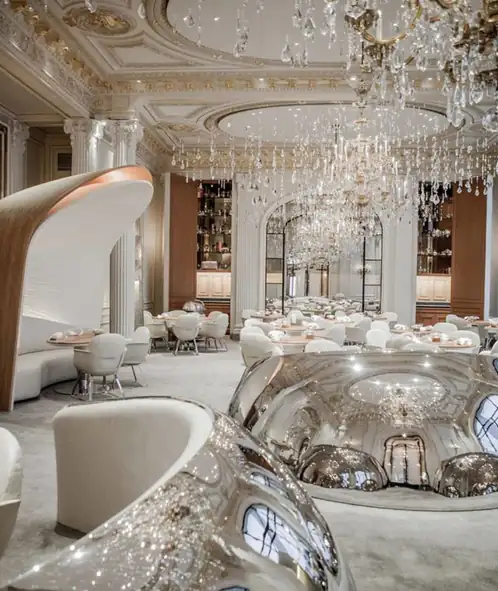 6.Pink Mamma
Pink Mamma is one of Paris' many Insta-grammable restaurants. The four-floor trattoria serves authentic Italian food on dreamy custom porcelain dishes inspired by the Mediterranean coast.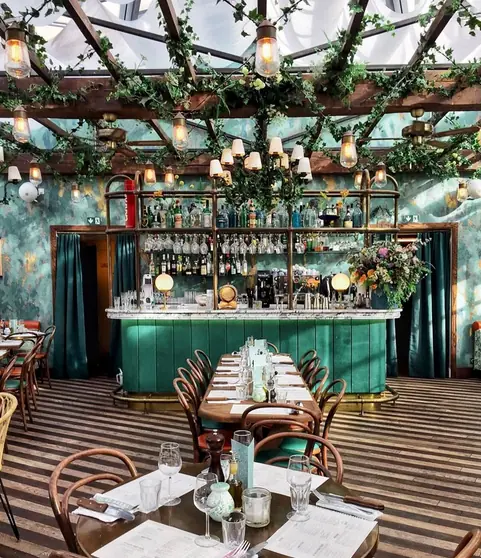 7.AMMO
Located in hong kong. AMMO is a Japanese-Italian fusion restaurant with food that is as exquisite as the ambiance.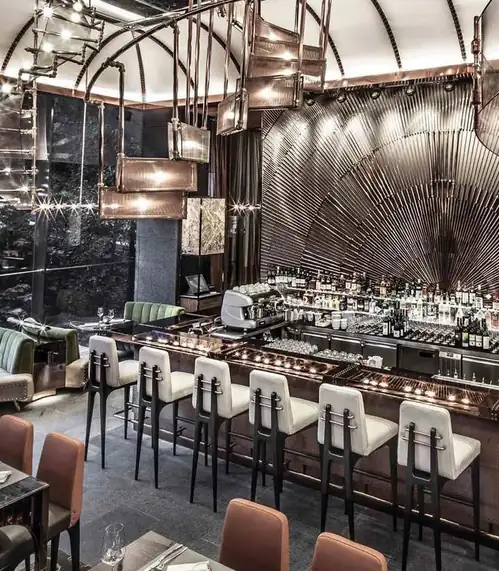 8.Odette
Housed in Singapore's National Gallery, Odette is as much of a work of art as the gallery itself.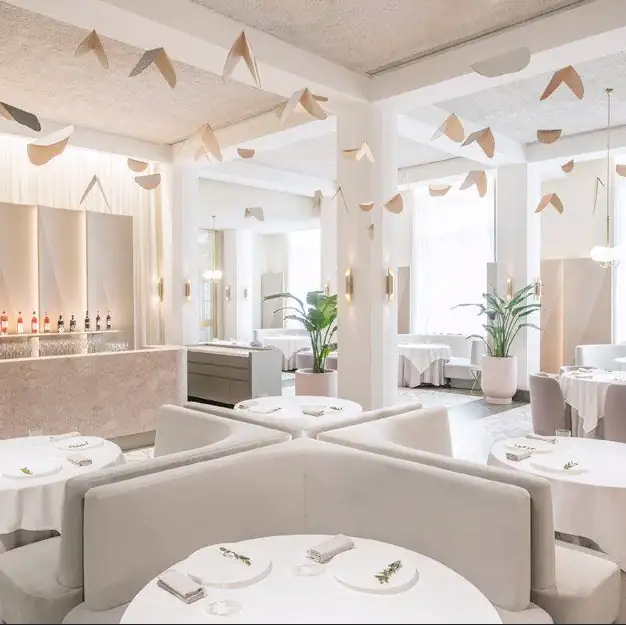 9.STK toronto
STK is a steakhouse befitting the Yorkville neighbourhood. With its imposing metal sign, doormen, and posh second floor dining room, it fits right in.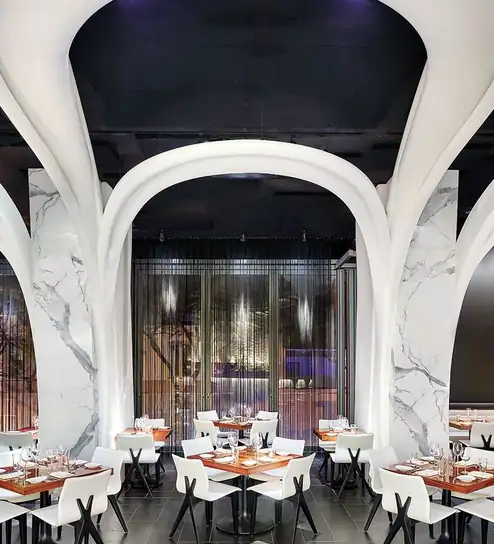 10. Gold On 27,Dubai
When you think luxury, you think Gold on 27. As if it would be possible to have anything else in Burj Al Arab.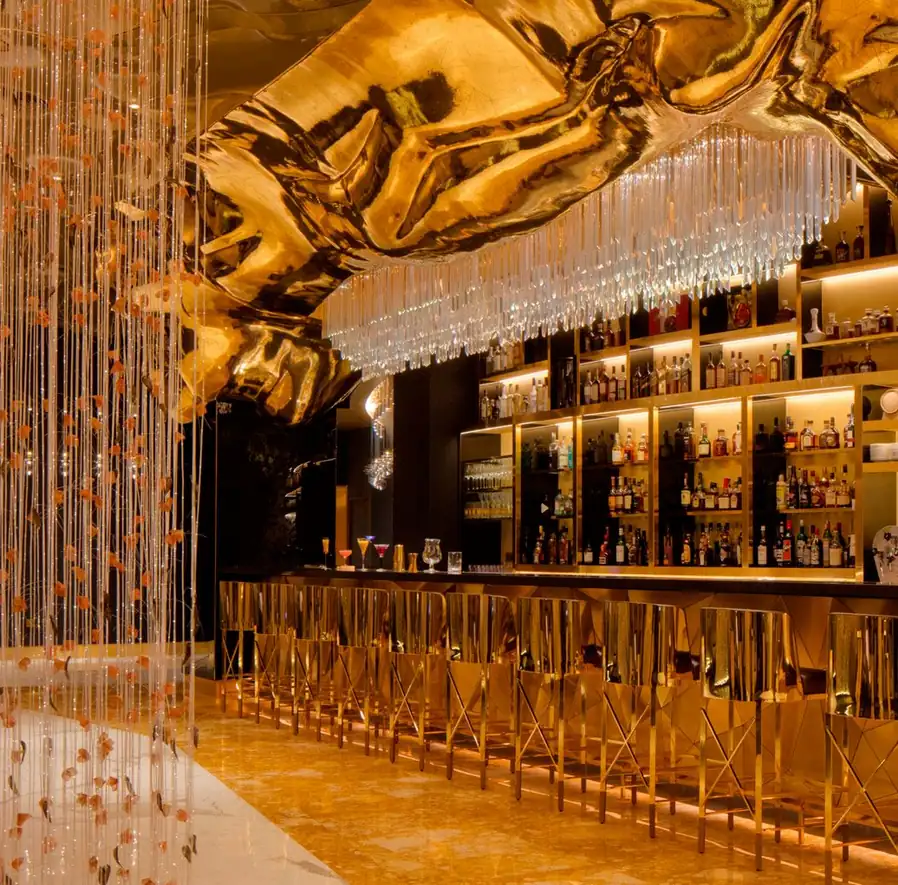 11.The Gallery at Sketch
Located in London. The gallery has a soothing, monochromatic, strikingly comprehensive interior. The restaurant design invites a deliberately playful contrast with the witty.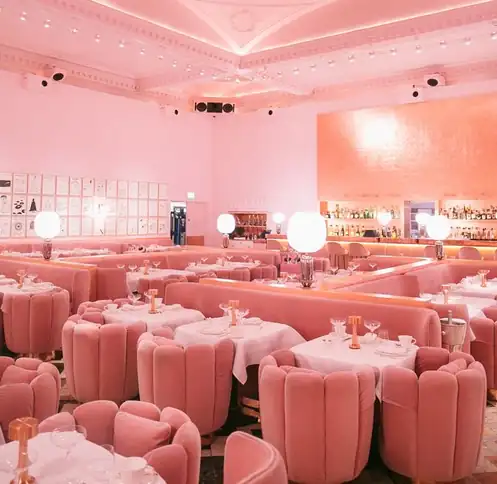 12. Enigmarestaurant
enigma, is a petite restaurant in Barcelona, Spain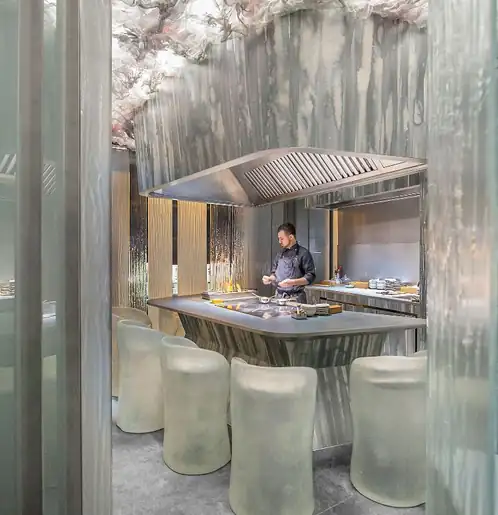 13. Ozone restaurant
Located in Hong Kong, China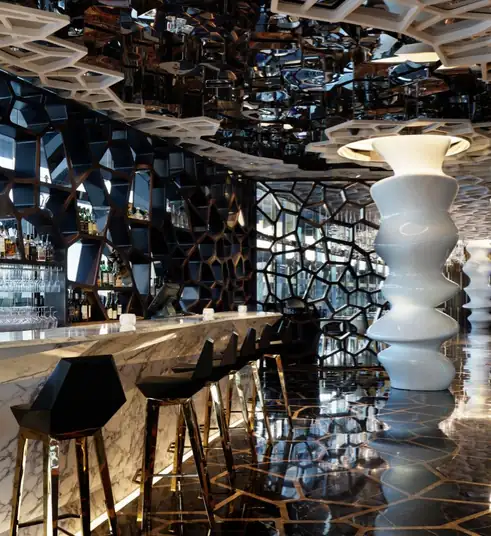 14.blue frog
Located in india.Finally, immerse yourself in a futuristic setting where music is the main inspiration. This is the Blue Frog Lounge .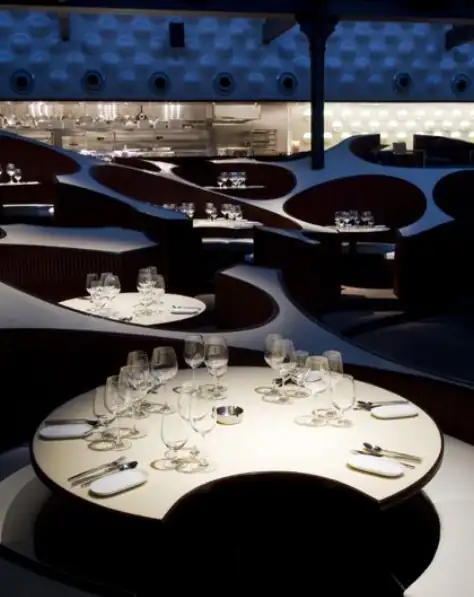 Most Beautiful Restaurant Interiors
Best restaurant designer in Istanbul